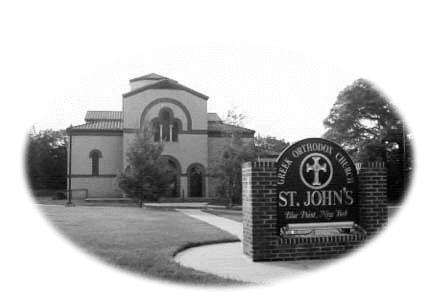 "I am the voice of one crying in the wilderness, 'Make straight the way of the Lord,' as the prophet Isaiah said." John 1:23
The community of Saint John's Greek Orthodox Church is located on 77 Montauk Highway in Blue Point NY. St John's was the first Christian Orthodox community established in Suffolk county in 1940. Through the Grace of our Lord and Savior Jesus Christ and the dedication, of countless people St John's has evolved from a community of 40 families to several hundred. With Love, Humility and Hard Work we continue the work of our forefathers to Spread the Good News and to expand our Faith, our Church and our community.
Office Hours - Autumn to Spring
Monday to Friday 8:45 am - 3:00 pm, Wednesday 6:00 pm - 8:00 pm & Friday 5:00 pm - 8:00 pm. Sundays by appointment only.
Please call the office at 631-363-6450 to schedule an appointment
---
Services & Events Schedule
Upcoming Services, Events & Dates to Remember
---
Greek School 2016-2017

Spirituality
The Orthodox Church proclaims the Gospel of Jesus Christ. In the Greek language, the word for Gospel is Evangelion which means literally "the good news." Learn more»